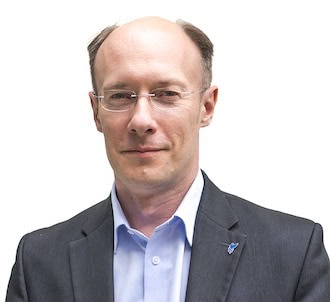 Global Philanthropic Canada has appointed Dr. Igor Osipov as Senior Consultant and Vice President Knowledge Creation, effective immediately. Igor is currently based in Europe.
"Dr. Osipov is an exceptional addition to our team," said CEO Guy Mallabone.  "Based on his international research and first-hand knowledge of both philanthropy and strategic consulting, he will lead us in developing new thought leadership that will benefit both our clients and the philanthropic sector as a whole. We couldn't be happier to welcome Igor to the team!"
Igor brings more than 20 years of experience helping organizations across various sectors translate strategy into action, launch new products, complete digital transformation, and build university internationalization. He is adept at creating win-win partnerships involving stakeholders at all levels.
Igor spent nearly 10 years as a researcher in the Alaskan, Canadian, and Russian Arctic. He has been in executive and leadership positions in IT; strategic consulting and education; science and technology publishing; and philanthropy. Recent engagements include Vice President, Academic & Government at Digital Science, Holtzbrinck Publishing Group (United Kingdom / Germany) and Managing Director, Region at ELSEVIER Science & Technology (Netherlands). Igor is also Chair of the UArctic Research Analytics Institute at University of the Arctic (Finland), the founding President of the Endowment Foundation, Far Eastern Federal University, where he helped raise initial $10 million, and formerly Adjunct Professor at Alberta School of Business, University of Alberta.
As an active member of the international research community, Igor chairs and participates in various Boards and working groups across the enterprise, publishing, and academic sectors. He may also be found travelling and delivering game-based simulations in strategy, project portfolio, risk, and stakeholder management to executive MBA students around the world.
Igor holds a Ph.D. in Social Sciences from University of Alberta, an M.A. in Social Sciences from University of Sussex (United Kingdom), and B.A. in Social Anthropology from University of Alaska.
Global Philanthropic Canada is a full-service national fundraising consultancy of highly experienced practitioners. With offices coast to coast and more than 20 Senior Consultants across the country and internationally, we deliver professional and affordable executive-level fundraising counsel to organizations of all sizes. Together with our clients, we think, build, and lead to create more sustainable organizations.